Teens
---
Tween Book Club
Register Now
A New Book Club for Middleschoolers, grades 5-7.
Read great books, eat candy and win prizes.
Small Spaces by Katherine Arden -- Pick it up at the Circulation Desk
Next meeting Wednesday, November 14th, 5:30-6:30 PM
---
Teen Book Club
Food, Friends, Conversation, and Prizes.
Join PRPL's YA Book Club for grade 8-12.
What Happens In Book Club Stays In Book Club...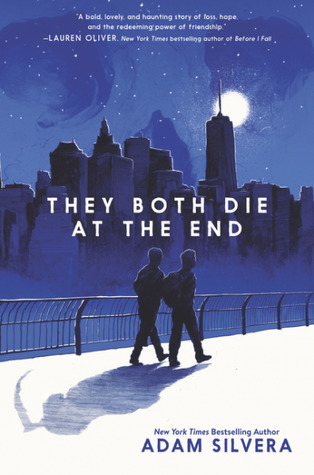 They Both Die At the End by Adam Silvera -- Pick it up at the Circulation Desk
Next Meeting Thursday, November 15th, 6-7 PM
---
Teen Zone - Activities for Teens
Teen Writing Workshop
Ages: Grades 8-12
Wednesdays, Nov. 7 & Dec. 12

5:30-6:30 PM
This workshop is a supportive place where you will meet other teen writers
and, together, set your creative ideas in motion.
Teen Math Club
Ages: 11-18
Tuesdays, 5:30-6:30pm
November 6, November 20
Run by a STAC math professor. Learn new math concepts and build cool projects.
Chess and Games Club for Teens and Tweens




Tuesdays, 4:30-5:15pm


November 6, November 20
Sign up online* or call us at 845-735-4084, x142.

Click on the "See what's coming up on the calendar" button on the right side of our homepage.
Visit the Learning Lab@PRPL for a listing of
classes there.
---
Online Resources
Opposing Viewpoints, the classic
series for students, is just a click away!
CollegeSource® Online is a database of 83,393 digital college catalogs, institution profiles, transcript keys, and other critical resources including links to Financial Aid Resources and Assessment Testing and Preparation information.
---
Literary Criticism
When working from home, be sure to visit our literature database!
We also have created a Literary Criticism Libguide and a JR THESIS NOVELS Libguide. Otherwise, if you need help finding resources, just come visit the Information Desk and we'll show you what we've got.
---
Looking for a Good Book?
Check out these lists!

They include links to the catalog so you can check to see if an interesting title is on the shelf--or place a hold for the next available copy.
---
Great Non-Fiction
Download the
Android
version now!
Books for Teens
Have an iPod Touch, an iPhone or an iPad?
Download the iOS app
now!
(Searching is also available online at
YALSA BOOK FINDER
.)
---